Strategizing, innovating and engineering custom solutions to meet your wire and cable needs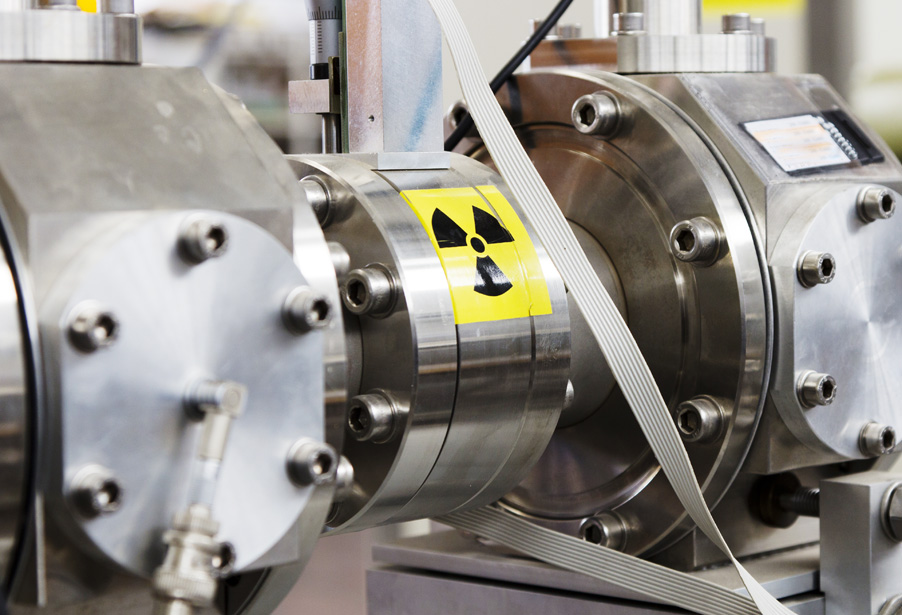 Our expertise:
Materials science
Mechanical engineering
Electrical engineering
Our core competencies
Champlain Cable is the premier global source for high performance wire and cable and leads the industry with innovative custom solutions for our clients.
Our specialty lies in delivering product performance in extreme environments; we engineer and manufacture wires and cables that consistently outlast and outperform the competition. Our unique capabilities include custom product innovation and development, cutting-edge polymer science, in-house irradiation treatments and manufacturing, which equip us to deliver products of superior quality, durability and flexibility. Our core competence is comprised of seven major elements.
1 | 

Custom design

Are you facing a wire and cable challenge that you're not sure how to solve? Our in-house materials science, mechanical and electrical engineers are capable of inventing solutions for clients' unique requirements, including repeatable process, connector fit, smaller bend radii, and weight reduction. Equipped with vast electrical expertise, our team is focused on developing cost-effective solutions that support your bottom line. Get in touch to learn more about how we can support your unique wire and cable needs here.

Cable design starts with understanding the customers' needs. Each new project is met with a can-do attitude to meet or exceed the customer's request and vision to build their product with cable they can rely on year after year. Champlain Cable continues to provide testing and information to allow the engineer to decide on the best cable for their application. This includes ampacity charts, fuming curves to allow them to pick the proper sized fuse for their application as well as Arrhenius plots to predict life of the cables over time and temperature in the application.
2 | 

Polymer science

Superior insulation systems are our specialty. Our polymer scientists create unique, economical, state of the art insulation compounds with a wide variety of properties that perform well in rugged applications.
3 | 

Electron beam cross-linking

Our seven electron beams deliver irradiation cross-linking that enables us to offer customers thermoset insulation systems that are rated for continuous use from -70°C to 250°C.  Our focus is on performance, no matter how extreme the physical environment.
4 | 

Field knowledge

Our technical sales and engineering teams routinely visit with customers in the field. This gives us a deep understanding of our customers' processes, enabling us to design cables that reliably strip, terminate, weld, seal and perform efficiently throughout our customers' applications.
5 | 

Electrical expertise

Our Electrical Engineering team has the benefit of utilizing irradiation cross-linked insulations to design higher voltage cables with thinner insulation and high speed Ethernet cables with low capacitance and high performance insulations.
6 | 

Repeatable processes

Our cables are designed with process repeatability in mind. Our process controls and state-of-the-art equipment assure the cable products will have the same high quality time after time.
7 | 

Quality

Our Quality Assurance team not only checks the quality of each product that leaves our facility doors; they also ensure the quality of each of our processes, including these seven primary core competencies, all in the effort to ensure excellent customer satisfaction.
These core competencies are shared across multiple product lines serving the automotive, data communication, military, industrial, commercial vehicle and other markets. A new technology for any one of these markets is often shared and utilized to the benefit of other market applications.
Wire and cable manufacturing
We have three manufacturing locations, each equipped for highest possible production quality, product versatility and efficiency. Our manufacturing capabilities include extrusion, cabling, braiding, jacketing, irradiation and fluid blocking. We are capable of producing sizes ranging from .13mm (28awg) to 250mm2 (535MCM).
Our fully integrated test lab enables us to maintain the highest quality standards and verifies that our products meet the stringent requirements of the automotive, commercial vehicle, military, data transmission and industrial markets. Two of our manufacturing locations are in El Paso on the Mexican border to facilitate fast turnaround for customers south of the border.